Last week, we asked our online community of 350k+ followers on LinkedIn for any questions they may have around setting up a business in UAE. Below is a compilation of top 10 frequently asked questions answered by Anirudhe Ghosh, VP HR Operations at TASC Outsourcing.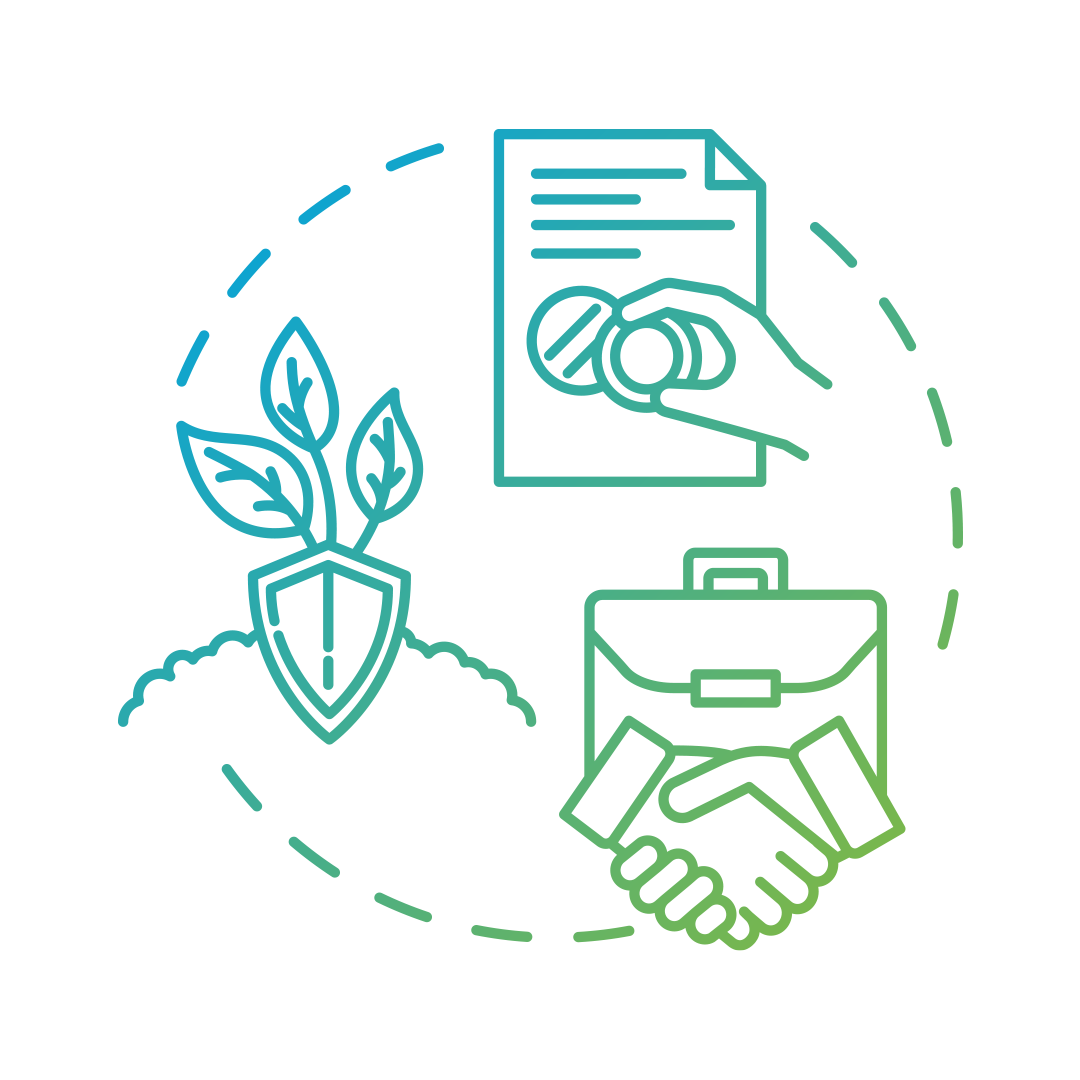 Read on:
1. How can fresh graduates set up their own business in UAE with no actual cash in hand or at the bank?
UAE is a great place to start your entrepreneurial journey with multiple financing solutions at hand. To start with, you can begin your journey on a freelance visa with a minimal investment which will also allow you to sponsor your family. Later, you can always go ahead and setup a company in a free zone. TASC can support you with your business set up.
2. Can you connect me with a team that can do local market research for my business?
Yes, we can. We have experts in our team who can inform you about the existing market conditions in your chosen sector, prevailing competition, rules and government regulations etc. It's important to keep abreast with changing rules and policies in the country, and we ensure we share this critical information with you at all times.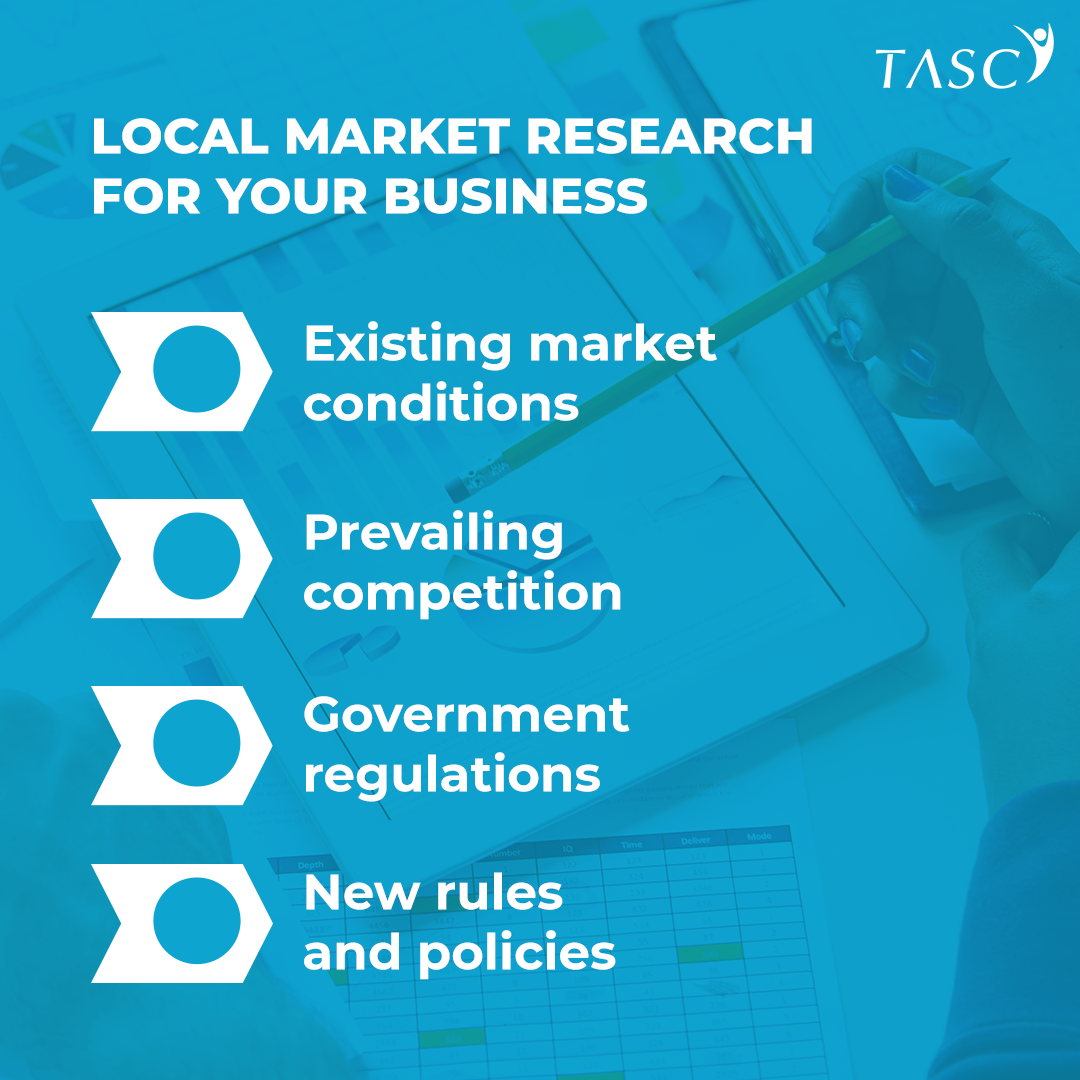 3. What is the taxation system for start-ups?
UAE does not levy corporate tax except for some critical industries. From 2018, VAT has been implemented however, for start-ups who are in their initial phases, and may not have much income to show, they may be exempted from VAT. Also, there are some designated zones in the UAE where there is no VAT at all. TASC can support in identifying the right business zones for your business activity.
4. Do I need to partner with a UAE national to set up a business?
Depending on the zone and business activity, yes, you would require a UAE national as a partner. However, UAE in keeping with its vision to strengthen the country's standing as an internal economic centre has recently amended the Commercial Companies Law allowing foreigners to fully own onshore companies. Already, free zones across the UAE allow for 100% business ownership. Our expert team will be able to advise the best possible option for your business.
5. What is the administrative fee for business set up that TASC charges?
The administrative fee for our services is completely transparent and starts from AED 5000 to above depending on the complexity of the set up. Our bespoke solutions are crafted to take care of your exact needs and we offer you the best price for our professional services.
6. Once you've helped me set up my business, can I renew the trade license directly with the authorities or do I need your services again?
Renewals can happen either way, however, we can take care of all your renewals so that you can focus on your core business activities. Our consultants help validate the documentation needed and liaise with government authorities. Since TASC is a recognised service provider, this helps in fast tracking processes and bringing projects to a seamless closure.
7. What are the various services you offer for business set up?
TASC can support you in various ways for setting up your business in UAE:
📌 Selection of business set up:
Mainland
Free Zone
Offshore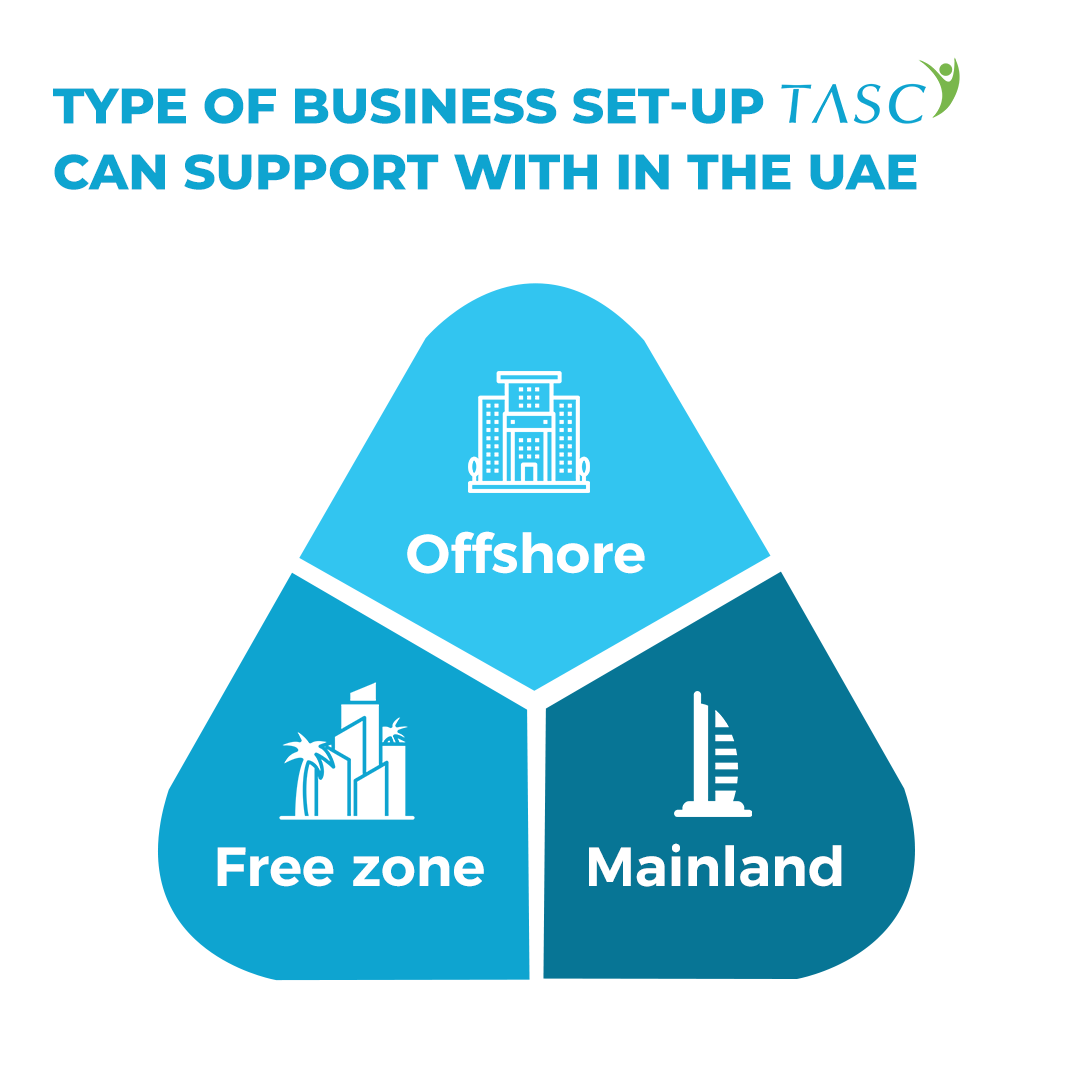 📌 Selection of trade-license:
Professional License
Commercial License
Industrial License
Freelance Permit
📌 Different legal forms of business ownership in UAE:
Sole Proprietorship
Limited Liability Company (LLC)
Civil Company Branch of Foreign Company
📌 Selection of office location among and within the 7 Emirates
📌 Support with documentation and paperwork
📌 Support with employee visa renewals
📌 Fulfilment of HR & Staffing requirements
📌 Ongoing support after business has been set up
8. Do you have an understanding of various free zones and Department of Economic Development processes?
Yes, TASC has a deep understanding of various zones and mainland processes across the UAE. We can help fast-track processes by ensuring documentation and paperwork is in-line with all the requirements.
9. What if I get stuck in a dilemma in my business, will you be able to support me?
We work closely with both the business and the government authorities to find the best possible solution to the problem. We also have strategic partners who bring in legal and regulatory insight that helps in achieving an amicable resolution.
10. Do you help with the selection and registration of business names?
Yes, we work with entrepreneurs closely in helping them choose the trade name and register it. We understand the importance of selecting an appropriate business name given how critical branding is for the success of a business. We also have strategic partnerships with leading marketing and PR companies that can provide support in creating a strong brand for your business.
####
We hope this blog post provides some helpful information around setting up a company in UAE. Our UAE business formation specialist team will be glad to answer any more questions that you may have - get in touch with us at info@tascoutsourcing.com