Much of the last quarter for businesses across the globe has been focused on navigating the human and economic impact of the novel coronavirus pandemic. At a time where most businesses should be closing their financial years with glorious projections, the end of Q1 has catapulted the global corporate world into an alien scenario which perhaps the preceding leadership never experienced. Interestingly, there is also a concurrent development where the world is witnessing an unprecedented boom in certain industry sectors and job roles. Take e-commerce mogul Jeff Bezos for an example; while the rest of the business world is unsure of its future, the Amazon CEO's fortune grew by $23 billion in 2020 as millions of people extensively switched to online shopping due to the pandemic.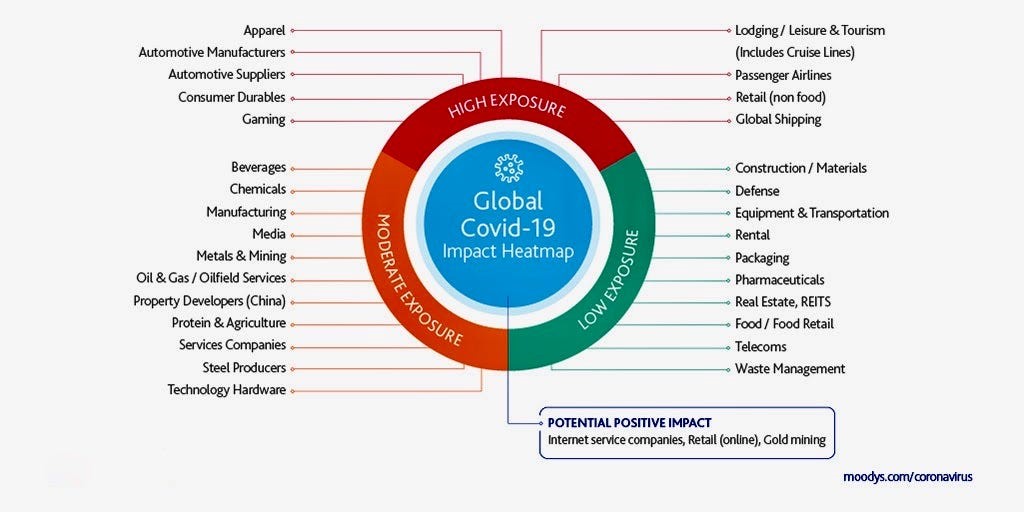 Source: Business Insider, Coronavirus recession industries hit chart, 2020
The ongoing paradigm shift in the corporate world, thus, has put business leaders under a magnifying glass. Much of what is done, or not done, during these times will be documented as case studies for the future generations. Leadership skills are being put to a litmus test where leaders will be scrutinized on their management of the business, their employees, customers and all stakeholders during this disruption - How quickly were the decisions taken? How was the message communicated? Was a business continuity plan rolled out? Were the business's values upheld during this period? Leading from the forefront comes with its own immense pressure and accountability. In this post, we've outlined 8 leadership skills, along with real-life examples, that are essential for business leaders to mitigate the negative impact of COVID-19:
Navigating uncertainty like a pro:
The classic image of a leader during times of uncertainty is akin to that of a sailor trying to navigate through the rough seas during a storm. Looking out for your crew and saving the ship – both are crucial for survival. In the corporate world, although the force majeure clause is commonplace in employee contracts, rarely do the leaders deliberate on prospective circumstances that could lead to its implementation. Strong leadership skills demand of the business leaders to be adept at crisis management, remain vigilant of the specific developments, have foresight and take swift actions to minimize the damage to the business whilst being transparent with their employees, customers and all stakeholders involved. Leaders must employ strategic thinking in a calm demeanor and have multiple contingency plans for unprecedented times. Leadership Skill in Action: In 2009, Chesley Sullenberger "Sully" made history when he landed the US Airways Flight 1549 on River Hudson with 155 people on board; no one was injured and everyone was successfully evacuated. Captain Sully had only 3 minutes to take a decision after a bird strike damaged both the engines of the airplane and the airport runways were not at an accessible distance. He was in a situation he had never trained for yet successfully attempted the first ever water landing in aviation history. The voice recordings from the cockpit assert the calm demeanor in which the decision was taken and Captain Sully will forever be remembered as a hero.[2]
[Click here to watch the nail-biting trailer of the Tom Hanks movie based on the episode]
Being zen despite the chaos:
Leading teams and being on the forefront during a pandemic can be a stressful task. Self-isolation and practicing social distancing at an unsettling time can also take its toll and cause anxiety and stress. Furthermore, most leaders and entrepreneurs are finding themselves managing remote employees for the first time in their professional careers. It is, therefore, crucial for leaders to be able to identify their triggers to actively manage the stress-causing factors in their lives. Leaders must adopt a strategic approach to managing stress in their personal and professional lives so they can efficiently lead their teams as well. Slotting some exclusive time for family, pets, exercise, hobbies and leisure activities to unwind in the midst of all this chaos is important for good mental health and also for boosting immunity. Leadership Skill in Action: The higher you are in the organizational hierarchy, the more pressure you have. And for entrepreneurs, it's a different ball game altogether! To end his day on a stress-free note, Microsoft founder Bill Gates tends to read for an hour every day before he goes to bed. The well-known billionaire is known to read up to 50 books every year! [3]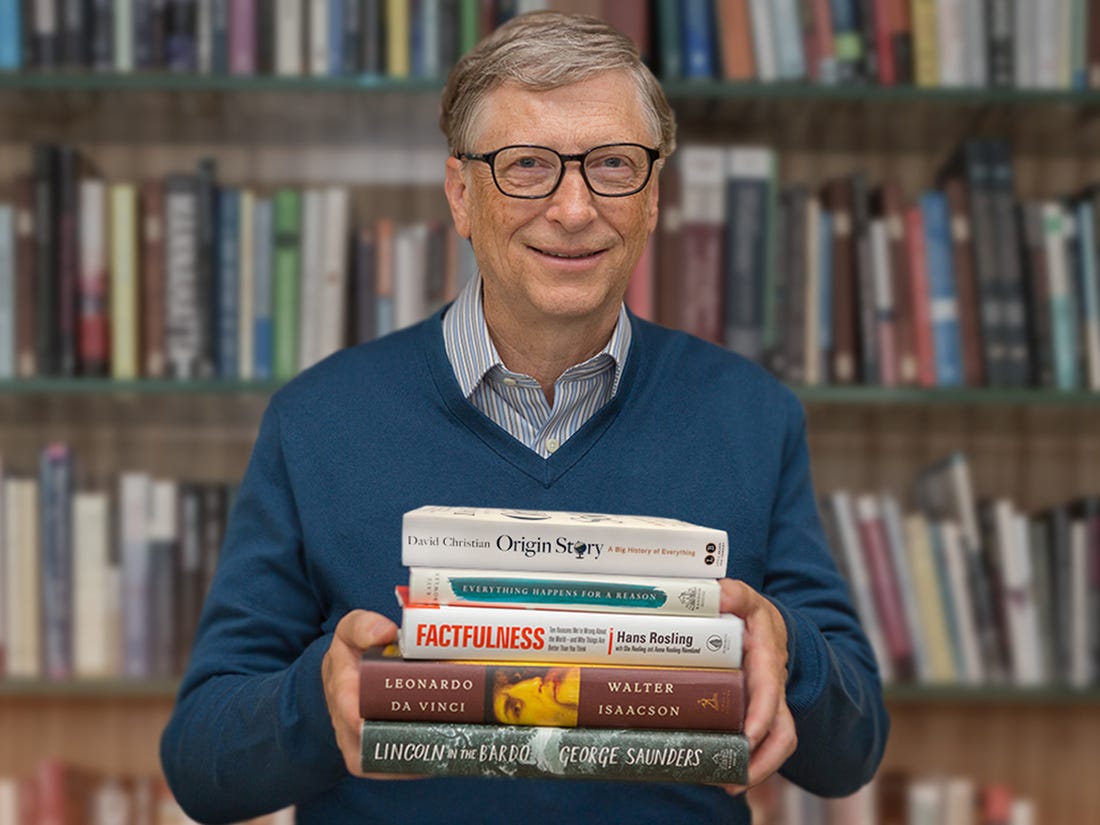 Seeing opportunities in problems:
On any normal day, businesses face multiple problems. However, in the midst of a crisis, most problems tend to mutate and pose a bigger challenge. Till last month, very few businesses had a flexi-work or work-from-home policy but overnight most companies across the globe implemented WFH to protect the health of their employees. This digital transformation was also a 'problem' for the leaders to solve before it became a 'policy'. Most entrepreneurs start their business to solve a glaring problem they can see and this problem-solving & decision-making skill is what helps their business expand and rise above challenges. Strong leaders understand that collaboration, delegation of work, creativity and teamwork are essential to solving problems quickly and efficiently. Leadership Skill in Action: Elon Musk is widely regarded as a brilliant entrepreneur and well known for his ventures: PayPal, SpaceX and Tesla. Musk approaches his problems from Aristotle's "first principles" perspective by beginning from the first basis from which a thing is known and working his way up from there. While working on SpaceX rockets, Musk and his team ventured out to figure out how much the necessary part of rockets would cost than just calculating what the rocket would cost generally. The result was that the new rockets could be built on only 2% of the price![4]
Political and business leaders are usually judged on their communication skills and how they are able to deliver key messages to their intended audience. For leaders who are responsible for managing multiple stakeholders it becomes all the more important to be able to deliver the right message at the right time. During a crisis, leaders usually hire a PR agency or crisis communication team to communicate, however, a personalized message always creates a greater impact. While the content of the message, the medium, tone, timeframe, context and the non-verbal cues are essential in communicating with the audience, it's equally important for leaders to maintain an open-door policy door to enable a healthy two-way communication. Leadership Skill in Action: In 2018, two innocent men were arrested while waiting in a Starbucks coffee shop in Philadelphia, USA and the brand was publicly condemned for blatant racism. Starbucks chairman Howard Schultz wrote an open letter to all Starbucks customers and CEO Kevin Johnson issued a public apology along with multiple apologies by the brand. What followed the words was action: Starbucks coffee shops across USA were closed for a day as more than 175,000 employees were enrolled in racial bias training.[5]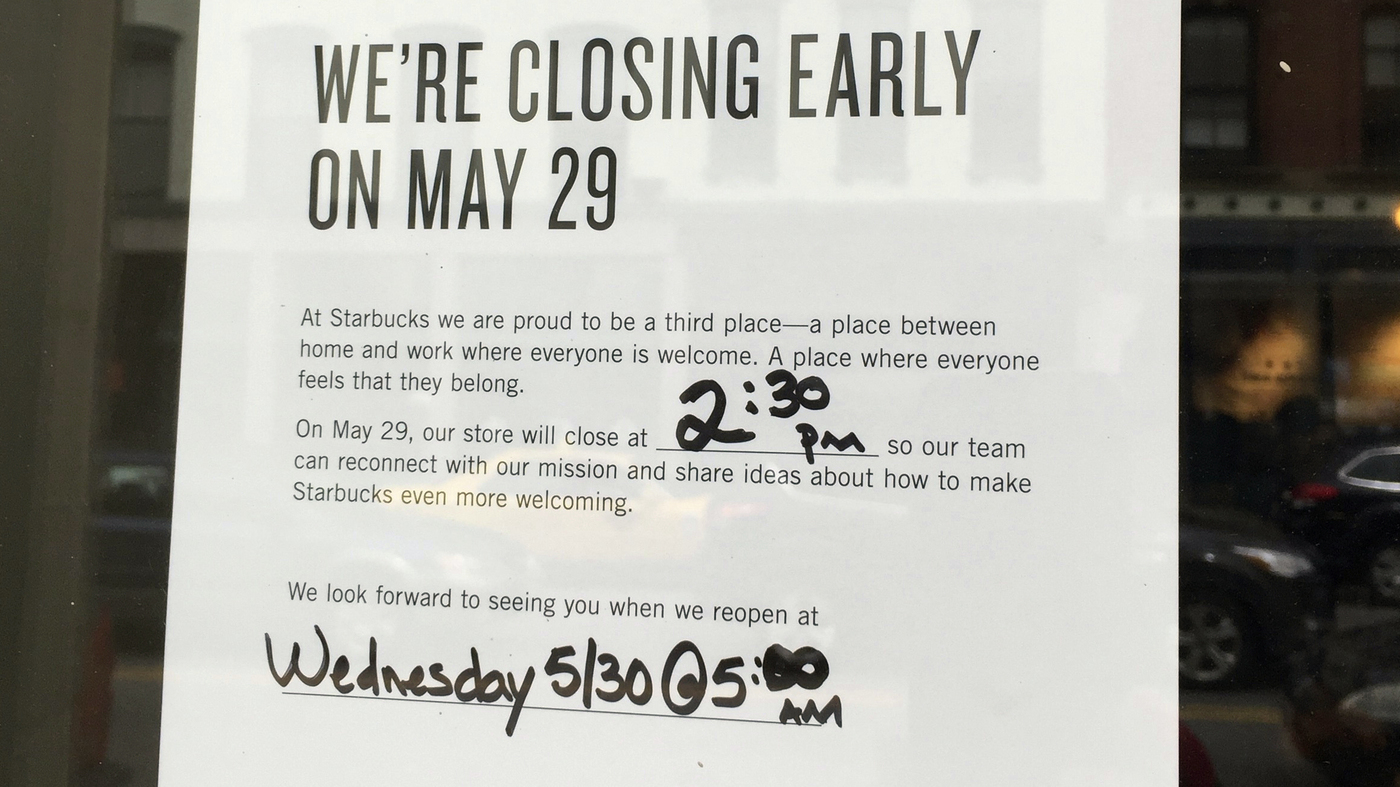 Channeling the inner Da Vinci:
Creativity as an individual skillset, unfortunately, doesn't receive much credit and appreciation as it is assumed to be clubbed along with other leadership skills. Great leaders have a creative approach to business problems, solutions, processes and even day-to-day mundane tasks. However, creativity isn't limited to the marketing department but a value every member must imbibe for an organization to thrive. To survive a crisis situation, organizations need to reassess their business model and inject creativity across different realms. These days various business leaders are getting creative in keeping their remote staff engaged and motivated. Leadership Skill in Action: Since the world has been gripped by COVID-19, many brands from different industries are getting creative to support the fight against the pandemic. Apple's Tim Cook announced last month that the company has produced and donated 2 million face shields along with 30 million face masks. The tech giant went a step further and shared the design file and manufacturing guidelines on its website to enable others to produce the mask. [6]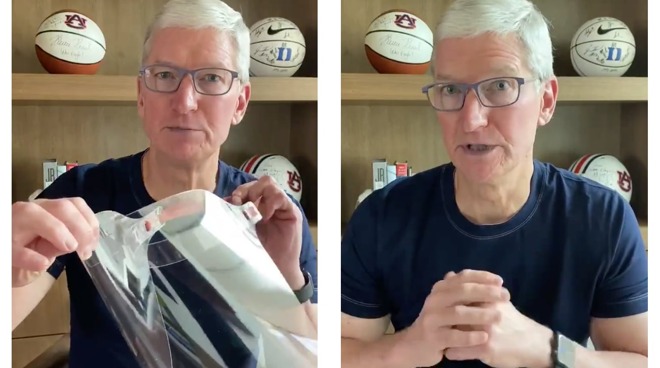 We live in an extremely dynamic world where change is the only constant. Organizational and leadership agility is described as the ability of the business and their leader to pivot the strategy and match the changes in the outer world be it competitors, technological advancements or any major disruptions. At the core of an agile transformation in an organization are high performing project-based teams focusing on innovation and excellence. It is true that an organization championed by an agile leader will eventually always find a way out. In these times of the pandemic, many business leaders have shown agility by successfully implementing WFH policies for their employees and actively ensuring business continues as usual. Leadership Skill in Action: The popular streaming service Netflix initially had started off as a DVD-on-request service competing with Blockbuster which was dominating the DVD rental space. However, Netflix founder & CEO Reed Hasting's saw the possible disruption caused by wide internet use and moved Netflix online. The rest, as they say, is history! Hastings has also famously remarked Netflix as being "anti-apple" since information is shared throughout the company and big decisions can be made by employees as and when needed contributing to its strategic agility. [7]
Stepping into peoples' shoes:
In the past few decades, the corporate world has increasingly recognized and acknowledged the impact created by emotionally intelligent leaders. Empathy is an integral part of EQ and a skill that allows leaders to take better decisions by placing themselves in the position of their employees or customers and 'feel' what they are feeling. It is also a key driver for innovation and enhancing the overall customer experience. During this pandemic situation, some businesses are facing challenges with their human capital and increasingly going down the route of furloughs and potential redundancies. In this case, empathetic leaders, who are meticulous communicators, choose to deliver such messages with empathy. This is also the time to empathize with customers, understand their pain points and deliver products & services that will assist them till normalcy returns. Leadership Skill in Action: Microsoft CEO Satya Nadella's letter to his employees in March 2020 shared via his LinkedIn profile went viral for all the right reasons. Nadella thanked the employees for their creativity and collaboration that has helped Microsoft respond to the COVID-19 crisis and be on the forefront of healthtech. He further acknowledged that there is no playbook for these times and how everyone must have deep empathy for others. This letter by a CEO is a classic example of an empathetic leader.[8]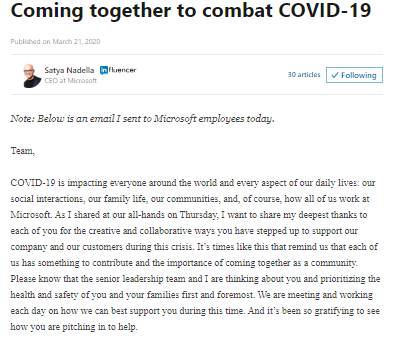 Almost all leaders will testify how they were able to build their legacy on multiple failures. Not taking defeat as an answer and bouncing back with the same gusto is what carves the position of leaders to stand out in the crowd. The corporate world, along with the rest of the world, is full of challenges and new developments that need to be traversed daily. The ability of a leader to absorb the shocks and recover quickly from the setbacks while reaming focused on their vision helps in steering their teams towards success. This pandemic will test the resilience of leaders and organizations as many are experiencing never-before-seen setbacks and their resilience is what will define them in time. Leadership Skill in Action: Back in 2017, Samsung launched the much-anticipated Galaxy Note 7. Unfortunately, many users discovered that the battery was overheating and, in some cases, exploding. Samsung President & CEO Tim Baxter released a video apology message and then by immediately halting the global sales of the phone, reached 96% successful recall of the phones. Since airlines had banned passengers from carrying the phone, Samsung teams were also deployed to airports to assist passengers with these defected phones. This incident dented the company's reputation but they bounced back stronger and went on to release various phones under the much-loved Galaxy Note series. [9]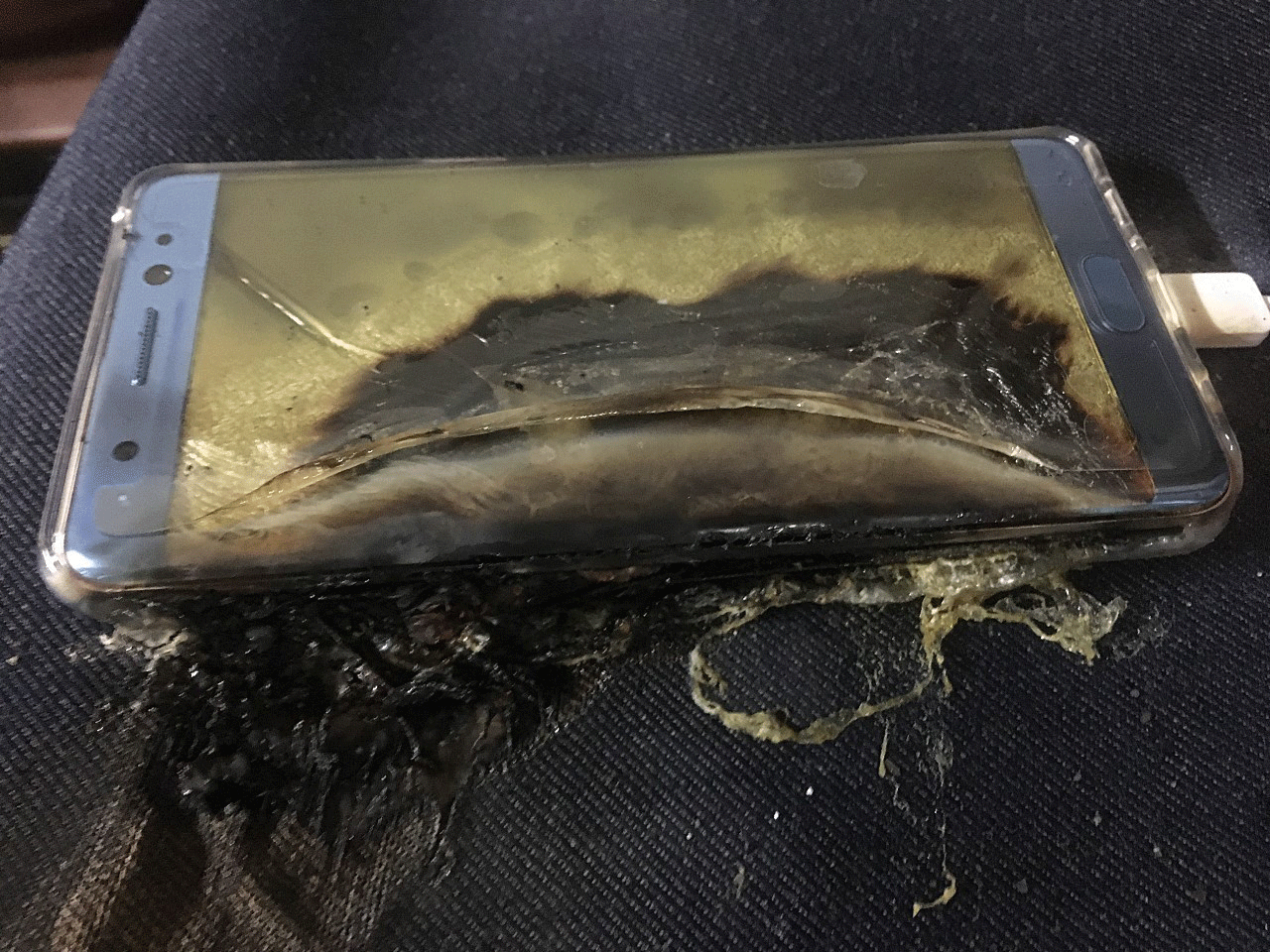 Conclusion: Although some of the aforementioned skills overlap each other, these are the broad skills that leaders must possess to navigate unprecedented circumstances like the COVID-19. Most business leaders have their own distinct style of leading from the front but the goal of succeeding, and not just surviving, remains the same.
TASC Outsourcing, a leading people's solutions' provider, now includes remote workforce management. TASC's digital-first approach meant we were ready to operate remotely within a day. Ever since, our nimble and agile teams have been delivering talent to a variety of companies that hire remote workers, especially remote developers. For anything staffing, don't hesitate to contact us.
References:
Business Insider, Jeff Bezos Net Worth Jumps 23 Billion During Coronavirus Crisis, 2020
Entrepreneur, Capt. Sully: 5 Tips for Making Decisions Under Fire, 2016
CNBC, 2 science backed things Bill Gates does to unwind, 2017
Medium, Using "First Principles" to transform problem solving – Elon Musk/Aristotle, 2018
Business2Community, 3 PR lessons from the Starbucks apology, 2018
The National, Apple shares design files on how to make face shield, 2020
World Finance, Netflix's success demonstrates strategic agility, 2018
Satya Nadella's LinkedIn, Coming together to combat COVID 19, 2020
Forbes, Samsung explains Note 7 battery explosions and turns crisis into opportunity, 2017