It's not exactly news; we've leap-frogged. From signing billion-dollar deals to online creative briefs, we've just sped up the journey towards a digital economy. Needless to say, remote working is here to stay.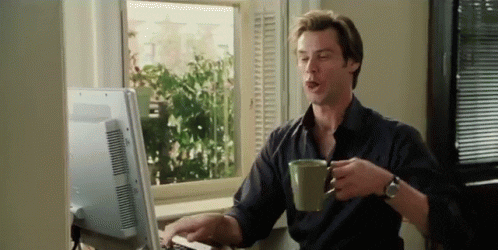 Some of us are coping up to the remote-work change, some others are raring to go! What's the secret??? We dug a bit deep. We spoke to Nelissa Caldeira, a member of our dedicated remote staff. She let us on to some interesting self-experienced insights! Kudos to Neil Clark for leading and acing the change of managing remote teams!
Tip 1: Set hard and fast priorities. Prevent distraction.
Neil starts his day by assigning daily deliverables. Uhm, not exactly new! Until…you see how meticulously he defines the expected output to be achieved by the end of the day. Files are shared on Google Drive and task updates get published on Trello.
Tip 2: Be officially social. Encourage collaboration.
Ever been to the TASC office? We're live and loud in conversation; with clients, with candidates or with co-workers. Neil re-created this energy with daily 20-minute coffee-conversation on Google Hangouts. Nelissa finds it great, "I stay alone, barely see anyone during the work day or after. I really look forward to this (coffee-convo) so I can see my friends at work and share a laugh."
Tip 3: Communicate and appreciate. Foster Motivation.
Stay connected. There are no more water-cooler conversations. On-the-floor shout-outs are just imaginary. From a transaction well done to a new deal signed, seize every opportunity to communicate or congratulate. "We get more appreciation now when we're working virtually; at times, even a social mention through Kudos.", quips Nelissa. Even we get a lot more mails from him! :D
Tip 4: Build a routine. Let 'em unplug.
Remote work is blurring start and end of work. As the FOMO (fear of missing out) generation, we're ever-connected resulting in faster burn-out and anxiety. Right from the beginning, Neil encouraged his remote staff to commit to an unplug session during the day – virtual gyms, online jam sessions, or good-old reading – whatever floats the boat.
Tip 5: Check-n-Balance. Monitor effectively.
Okay, so this one's a bit tricky. Have faith in the team and trust the team to deliver. Also, have checks and balances along the way to monitor. Experience is the best teacher here – you'll know when you've overstepped one or the other. Record it; don't repeat it. If at all you need a monitoring tool for managing talent remotely, check out Hubstaff. It takes periodic screenshots and manages activity levels to provide accurate time reports. About The author of this blog works for TASC Outsourcing, a leading people's solutions' provider, now includes remote workforce management. TASC's digital-first approach meant we were ready to operate remotely within a day. Ever since, our nimble and agile teams have been delivering talent to a variety of companies that hire remote workers, especially remote developers. For anything staffing, don't hesitate to contact us.